Furniture Reports - What areas are covered?
Furniture reports inspectors operate mainly in the south and south east sector, but we can very often make provision for 'out of area' customers
We would advise you contact Furniture Reports with your query to enquiries@furniturereports.co.uk and we will endeavour to help you.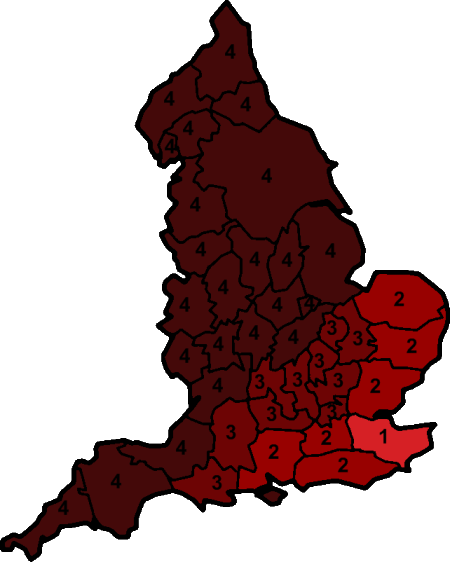 Zone 1 - Kent
We have appointments in Kent on a daily basis and do not charge additional mileage in this area on top of the standard appointment costs, please contact us to discuss your requirements.
Zone 2 - Essex, Suffolk, Norfolk, Hampshire, Surrey, Sussex and parts of South West London
These areas are visited reqularly but will incur additional mileage charges, please contact for quote.
Zone 3 - Dorset, Wiltshire, Oxfordshire, Berkshire, Buckinghamshire, Hertfordshire, Cambridgeshire, Bedfordshire, London
These areas are currently visited on a 3 weekly rota and will incur additional out of area charges please contactus for quote.
Zone 4
The rest of the country is covered by special arrangement only, please contact us to discuss your requirements.
Additional Charges
Any additional charges incurred due to traveling to the appointment will be charge to the client. Such charges would include road tolls, congestion charges, parking etc.
Controlled Parking Areas
Without a permit or provision for safe parking we will be unable to attend the appointment and a fee will apply.